New Rochelle's Largest Employer Terminates ALL of its 2,000 Employees.
Sound Shore Health System, New Rochelle's largest jobs provider has given termination notices to all its employees as part of their bankruptcy negotiations and sale to Montefiore Medical Center. 2,000 employees in the Sound Shore System are affected.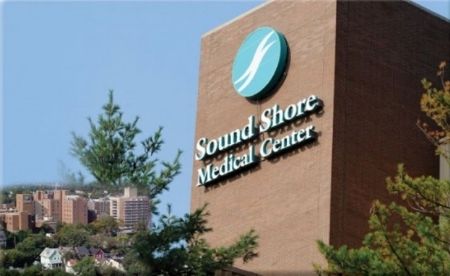 The majority of jobs lost will be in New Rochelle, but will effect Dorothea Hopfer School of Nursing in Mt Vernon, Howe Avenue Nursing Home dba as Helen and Michael Schaffer Extended Care Center in New Rochelle, NRHMC Services Corp. in New Rochelle, The M.V.H. Corp. in Mount Vernon and New Rochelle Sound Shore Housing L.L.C.
There is no guarantee that they will be rehired. According to employees that I have spoken to, current employees will have to re-apply, possibly take an exam as part of the re-hiring process, as well as a 3 month probationary period.
Montefiore spokeswoman Helene Guss told the journal news that the hospital "is committed to preserving as many jobs as possible" if the court approves the sale. This hardly gives any sense of security for the hundreds of employees that may be unemployed come October-November when the layoffs are expected to take place according to state Labor Department filings.
Instead of seeking development that will spur long term job growth and investment in our city's labor force Mayor Bramson is pushing more tax payer subsidized rental housing. According to the Forest City Echo Bay FEIS, approximately 106 construction workers will be needed annually for a period of 24 months to complete the proposed project and approximately two (2) employees per 1,000 square feet of retail space, the proposed 25,000 square feet of retail space, or 50 new workers! 50 new part time service jobs hardly makes up for the hundreds of well paying full time health services jobs that could be lost.
Has anyone on council even mentioned anything about this major jobs crisis that will be affecting hundreds of New Rochelle residents? I know Noam isn't going to mention anything negative that might reflect poorly on him during the peak of campaign season. But what about Jared Rice, Ivar Hyden (Sound Shore is in his district) Shari Rackman, anyone!
I know Jared is aware of the bankruptcy as he mentioned the initial report of the sale to Montefiore on his Facebook page.( I saw it before he banned me for asking when we could expect an apology for the false tea party accusations.)
At that time it looked like Montefiore would keep all the employees and their purchase of bankrupt sound shore was the preferred outcome, as it stands now there is no reason why they would have to keep anyone other than limited essential staff to maintain operations during the transition. Employees I have spoken with have not been given any official indication as of yet if any of their jobs are safe.
While this is part of the legal process of Bankruptcy for Sound Shore Health System, New Rochelle's largest employer firing all of its employees in one fell swoop puts a whole new dimension to our precarious financial situation.This is a very strong indicator that our Local labor market and economy is extremely fragile. New Rochelle's hospital has been an important employer in our community since 1892 when New Rochelle hospital as it had been called for most of its history opened its doors.
This is symptomatic of larger problems in our area that directly effect our City. As I told City Council at The FEIS public hearing; New Rochelle does not exist in a vacuum immune from external factors, and we are vulnerable to any crisis in the larger economy.
The economic activity we get from being geographically close to NYC is not guaranteed forever, we should be looking at our city like our forefathers did. How do we grow local business that is able to sustain itself by producing goods and providing services for the community and its neighbors? If they could do it why can't we?
How else do they expect us to pay off all this debt they are piling on top of us?? We can barely get low wage service jobs into this city! Having meaningful employment opportunities is the key to secure that future revenue will come in. The better jobs, bring better residents which will be more likely to set down roots in New Rochelle, buy homes, start families. This in turn will bring sales and property taxes the city desperately needs.
How does the Mayor expect to attract Young Urban Professionals if the jobs they need are not here? They will just opt to live in Brooklyn or the other NYC boroughs or in Cities like Stamford and White Plains that have the commercial and corporate job opportunities that attract that demographic.
While the city government shouldn't be creating the jobs they should be creating the most optimal conditions for the private sector to do so. Any major development funded by our tax dollars should take into account how many permanent future jobs it can produce as a return on our investment.
Some additional 50 something low paying, most likely part time, service jobs that are projected for the Forest City Echo Bay development is not meaningful whatsoever and in no way make up for the potential job losses that will come out of the Sound Shore bankruptcy.